Perimark is a premier
web analytics agency
Get a demo
Perimark's web analytics consulting services are powered by the ScalOS Platform. ScalOS enables you to grow your business without the guesswork. Turning your data analytics into bite-sized tasks.
POWERED BY SCALOS
HOW IT WORKS
We make sure our members are data-driven and aware of the ever-changing digital landscape.
01 Evaluate
We help you link your data integrations to evaluate your performance.
02 Backlog
We record and prioritize your to-dos, opportunities, and deficits.
03 Roadmap
We meet with you to chart a course to achieve your digital objectives.
04 Deliver
We provide best-in-class delivery through our Preferred Agency Network.
05 Report
We review your performance snapshot in a 30 minute monthly meeting.
Step 1: An Evaluation That Gives You The Big Picture
Our Advanced Evaluation focuses on twelve (12) core areas of your digital presence, designed to give you a complete view.

Step 2: A Backlog That Helps You Improve
The Backlog is a To-Do List for improving performance. While the Evaluation provides the raw set of items that need to be addressed in order to improve, the Backlog is the place where these items are translated into tasks that can be stored, prioritized and delivered.

Step 3: A Roadmap To Keep You On Track
The Roadmap is built from the Backlog and includes Timeframes, Goals, Initiatives, Schedules, Activites, and Status Indicators to put you on track to hit your goals, initiatives, and plans. While every Roadmap is different, one might look like this: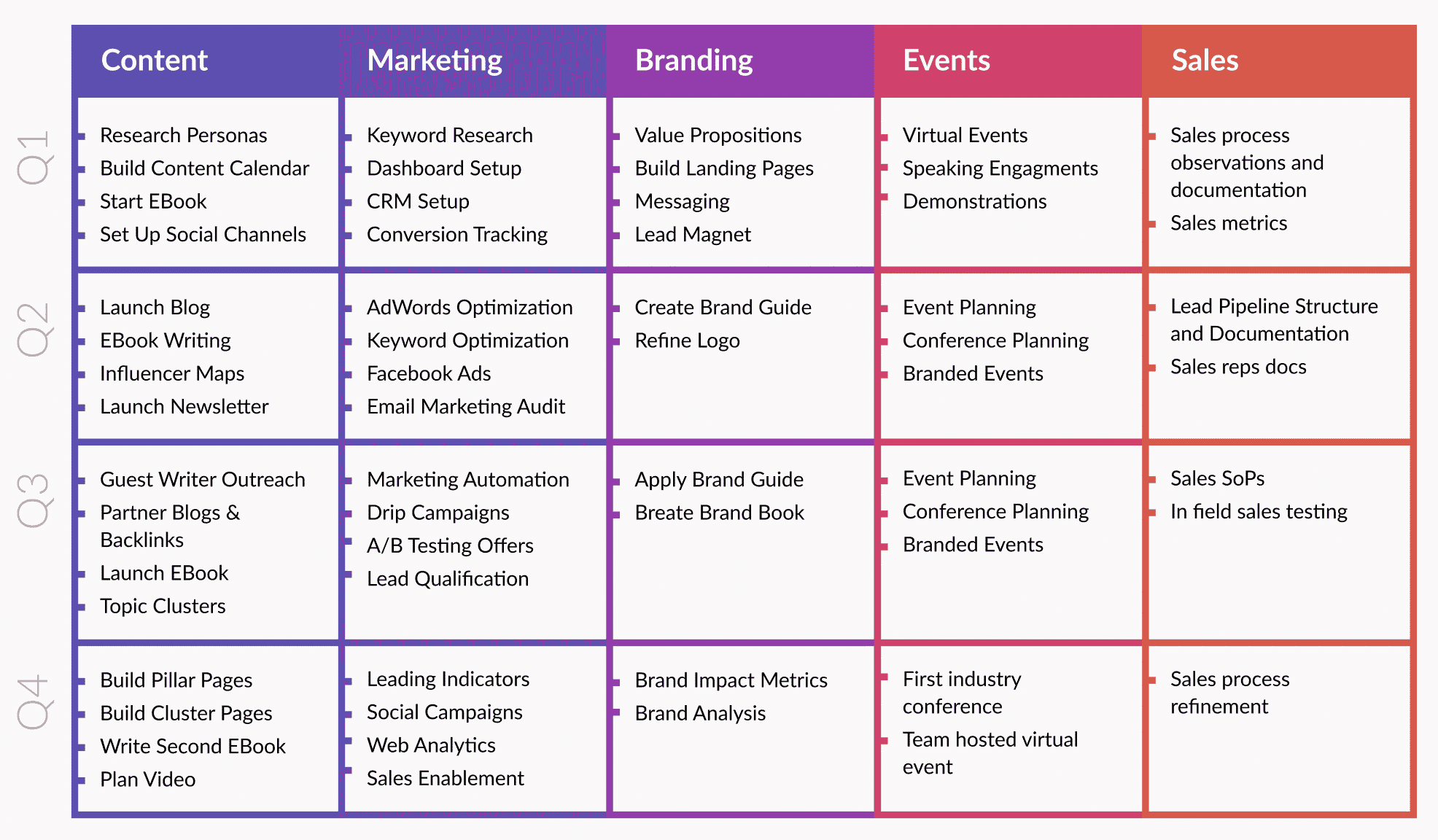 Step 4: Delivery That Puts You In The Driver's Seat
Once tasks have been prioritized in the Backlog, they are moved for Delivery. You can have tasks delivered by Perimark, but you can also assign them to other 3rd party vendors or members of your team. Tasks are tracked through the Delivery Process as follows:

Step 5: Real-Time Reporting & Monthly Meetings
Access your dashboard in real-time and receive snapshots to track your performance improvement. Meet monthly to review and chart a course for improvement.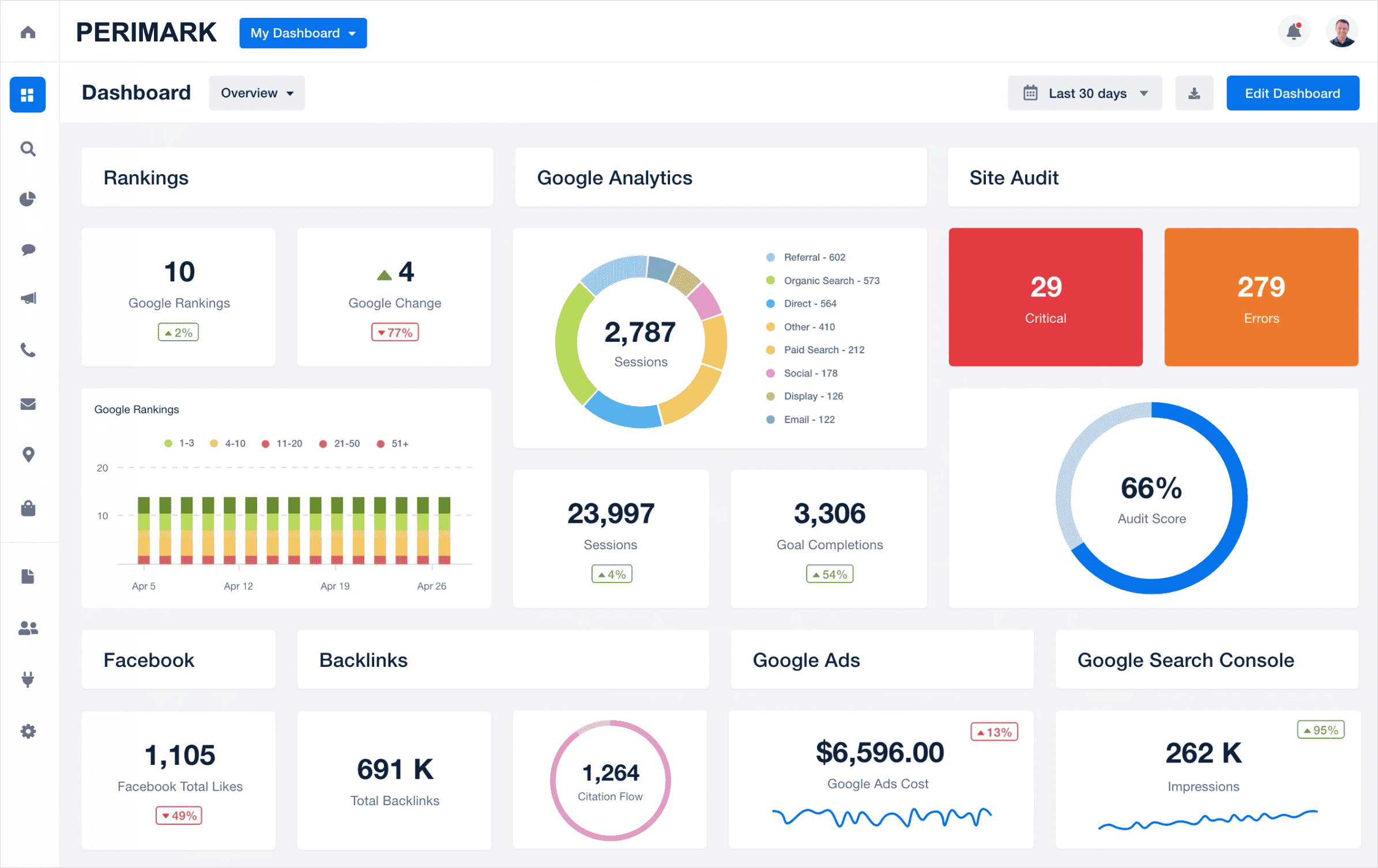 Basic integrations include Google Analytics, Search Console, and our Site Auditor. Klaviyo, SEMRush, and Google Ads are some of more than 45 advanced integrations.